Archive for the 'free download' tag
frank ocean [novacane] from christopher francis ocean on Vimeo.
Here's the new video for Frank Ocean's first official single off the soon to be re-released Nostalgia, Ultra. I guess Def Jam had a change of heart about releasing homie's album after he got sick of waiting on them, dropped it himself and BLEW THE FUCK UP. Stupid record labels. When will you realize that your old model for selling music is GARBAGE? Also, re-releasing an album that has been free on the internet since February is STUPID.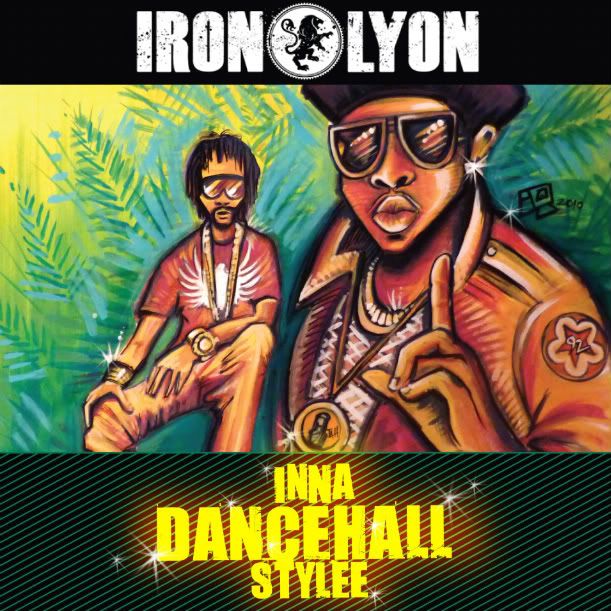 Brooklyn Selector Iron Lyon put together this hour-long mix of classic and contemporary dancehall jams about a month ago, but it seems to just now be making it's rounds on the internets.  I found it over at artist/director/designer Va$htie's blog while Googling around for a recently-dropped mixtape to satiate my dancehall craving, which has been pretty strong as of late.
You see, a couple of weeks ago, just before a DJ set, I dropped and broke a portable hard drive that contained damn near my entire reggae collection.   I was still able to play a short set from the few songs I had on my laptop's hard drive, but it was not the set I had planned for that night.  After taking it to a couple of data recovery places, it became apparent that my reggae (and all the other beautiful music I had amassed over the years onto that drive) was unrecoverable and gone forever.   Hence, I've been missing my music.  A lot.
Thankfully, Iron Lyon and I have similar taste in dancehall.  It's a small consolation, but it makes me feel a little better to at least hear someone else mix this music.
Download Inna Dancehall Stylee here.  Tracklist after the jump.
Audio clip: Adobe Flash Player (version 9 or above) is required to play this audio clip. Download the latest version here. You also need to have JavaScript enabled in your browser.
I don't know what it is about Busy Signal, but it's pretty hard for him to do wrong in my book.  Even that "Suavamente" refix on D.O.B. grew on me after a couple spins.  I mean, he's one of the only artistes that regularly uses autotune that I can actually say I like.  He can also release "a complete pop mixtape," as our homegirl Erin Hansen called it, with DJ "We Da Best!" Khaled, Diddy adlibs and all, and I'll still bump it.  As a matter of fact, I think it's a pretty dope mix of some of his most recent hits and new refixes of recent top 40 jams.  It's fun to hear Busy over pop riddims.  You already know the songs, because they've been driven into your brain like a rusty metal stake by Clear Channel's mighty hammer of death.  But now, they're actually enjoyable.  Busy even makes that shitty ass Rihanna and Eminem song sound bearable.  I never thought that could happen.   Of course, a XXX-rated Busy remix of "All I Do Is Win" is in there too.  Stream the entire mix as a single track or download the tracked-out .zip file below.
Busy Signal – My Way (right click, save as)
Audio clip: Adobe Flash Player (version 9 or above) is required to play this audio clip. Download the latest version here. You also need to have JavaScript enabled in your browser.
Ooooooweeeee!  Really?!?  This is almost too good to be new Slum Village.   It sounds like old SV came back from the past, but with a renewed, fresher sound.  It makes me feel kinda guilty that I like it so much knowing that Baatin and Dilla are no longer with us.  Is that wrong?
"Don't Fight the Filling/Daylight" is basically one of those two-in-one combo deals.  Elzhi and T3 spit some classic verses while Dwele softly kills the hook on the first half of the track .  Don't Fight the Filling then gives way to Daylight, which is basically the best use of funky hand claps and sitars I've ever heard.
This track is off the the Villa Manifesto EP, which came out July 27th - just in time for Slum Village to break up.  Yup, that's what I said.  Ain't that some bullshit?
Download "Don't Fight the Filling/Daylight" here (right click, save as).
Skratch Bastid and The Rub's Cosmo Baker were rehearsing for their Let's Build performance the other day, and somewhere along the way Cosmo decided to start fuckin with the beat to the new Dipset joint, "Speakin' in Tongues."  Skratch Bastid threw Cutty's classic acapella over it and "instantly smoke filled the room and an airhorn sounded from the distance."  The rest is mashup history.
Stream and/or download this magical musical mishmash below, but be mindful of where you are when you hit play.  You definitely don't want to play this song too loud in the office, unless, of course, your boss is cool with ganja smoke and airhorns at the workplace.
(On a somewhat related sidenote, have you peeped the free hip hop hisotry mixtapes that they've been droppin' over at The Rub?  If you haven't, you really got get up on that.  For real.)