Archive for the 'moombahton' tag
DJ Chilly's El Sonido is definitely one of the dopest shows on KEXP.  Every Monday from 6 to 9PM, Chilly selects the choicest tunes from all over Latin America and the rest of the Spanish and Portuguese speaking world, spanning genres, generations and cultures like it's no thing.  It's a guaranteed three hour fiesta for your earholes.  So, when Chilly asked me and Toast to come on as guests and do a 30 minute live DJ set, we couldn't refuse.
It's our first live radio gig, so please excuse the roughness around the edges. We're still proud of our little mix, though.  Hope you like it.  Shouts out to Chilly!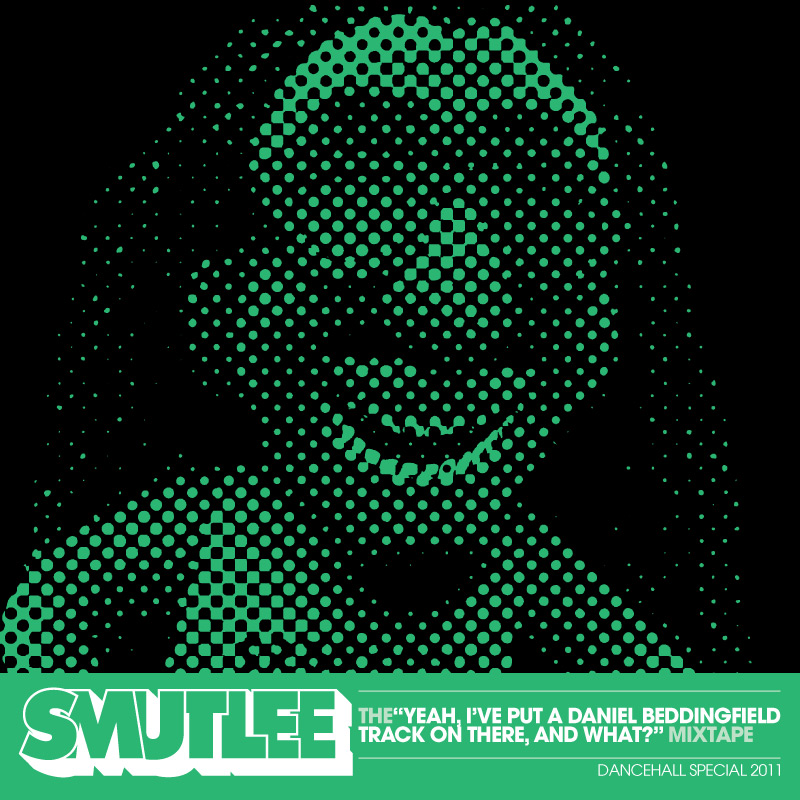 Shoutouts to DJ Smutlee for putting out a dancehall mixtape that's actually worthy of blogging. It's a been a minute.
The London club DJ, mixtape maker, & blend specialist does what he does best on this 61-minute mix, which features a bunch of new jams, a couple tried a true classics and smattering of original mashups.  Smutlee has made quite a name for himself in the moombahton scene lately, but it's good to see that he's still as keen on the dancehall as ever. Hope y'all enjoy this one as much as I do. It's on steady bump.  Hit the jump for the massive tracklist.
There comes a time in every person's life when you need music that will motivate the following: a) dancefloor mayhem, b) extreme sweat, or  c) a seriously no funny business house cleaning sesh. Luckily for you (assuming, as I do, that the time for the above is now), Sazon Booya exists, and is here to make all your  dreams come true.
The mildly disreputable offspring of electro producer Mr. Vega and producer/musical documentarian DJ Sav, Sazon Booya is wildly, unapologetically all about "the moombahton", as the kids say.
And not just any old moombahton, which is – already(!) – seeing the inevitable fracturing as sub-genres crop up. Rather, the Booya boys mercilessly ensure the moombahton formula finds its footing squarely on the dancefloor and never dreams of leaving.
In a game of musical gamesmanship, Sazon Booya creations, both original and remixish, live in a space where one step further would be too far, and one step less would be too little. It's the sweet spot, and it's a space they inhabit with panache.
Listen to their debut ep, La Bomba, below, and check the soundcloud for a plethora of tracks, many free for you to download and love to your heart's content. C'est bon.
Here's a new mix that just hit the interwebs from Vancouver-based selector/producer/SchitHead Blondtron. She's gained a good amount of exposure doing stuff with the Red Bull Music Academy in the past and for putting out a solid mixtape with Prince Zimboo a month that caught Tang's attention. We'd love to see her make the mini trek down to Seattle to play one of our upcoming Soundsystem dates this summer. Until that gets solidified, let's peep this new moombahton refix that she just flipped from the T.E.E.D. boys. If you're not familiar with that crew, get in to 'em below. Dance-y tracks for days.
"Monster (T.E.E.D. Remix Blondtron Moombahton Switchup)"

Totally Extinct Enormous Dinosaur Remix
Totally Enormous Extinct Dinosaurs remixes / productions by darlingartists