Archive for the 'npr' tag
The Bravest Man in the Universe is what long-time crooner/bad ass Bobby Womack is boldly calling his anticipated, upcoming album. In reality, that's a title that probably has less to do with his surly personality and more to do with a 68-year-old often forgotten about soul man returning to the spotlight with album that was mostly produced and conceived by mercurial British pop icon Damon Albarn. Womack is a singing legend in his own right (note his 2009 introduction to the Rock and Roll Hall of Fame) and when you put his rough and tumble brogue on a track mixed with the oddball tinkering of Albarn, anything can happen sonically.
Coming across similar to Tom Wait's 2006 release, Brawlers, Bawlers and Bastards released unexpectedly on contemporary record imprint, ANTI-, The Bravest Man in the Universe drops on London's XL Recordings and sounds like a marriage of today's brainy production and yesterday's soul. One wouldn't immediately expect Womack to even be on the consistently hip label's radar. At times the music has hints of triteness, but during other moments this is even better than Gil Scott Heron's I'm New Here which was also released on XL.
As of today, NPR has a free stream of the record, which I highly recommend people delve into while the link still lasts.
Stream The Bravest Man in the Universe here.
If the record is anything like the eerily unforgettable "Please Forgive My Heart," than Womack's return is undoubtedly a sonic gift from the past with a recognizable gaze toward the future.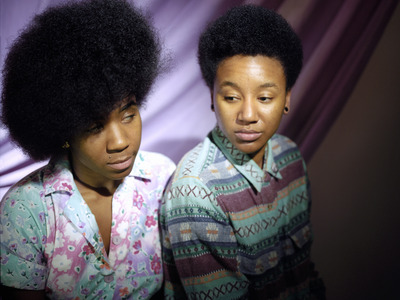 Go to NPR and stream the entire album for free while you still can. Then, after you fall in love with it, go and pre order that shit. awE naturalE hits the streets March 27th.
If you're like most Americans, you're probably gonna have some serious downtime in the next couple of days.  So, to help you pass the time, here's a mini-documentary on the history of the boombox courtesy of NPR.  
As always, Fab 5 Freddy comes through with the hip hop history.  But, really, I'm surprised that there's no mention of or clips from "Do The Right Thing" featured in this video.  If anyone is the quintessential representative of the late 80s boombox culture (as far as fictitous characters go), it's Radio Raheem, no doubt.