Archive for the 'safari sound' tag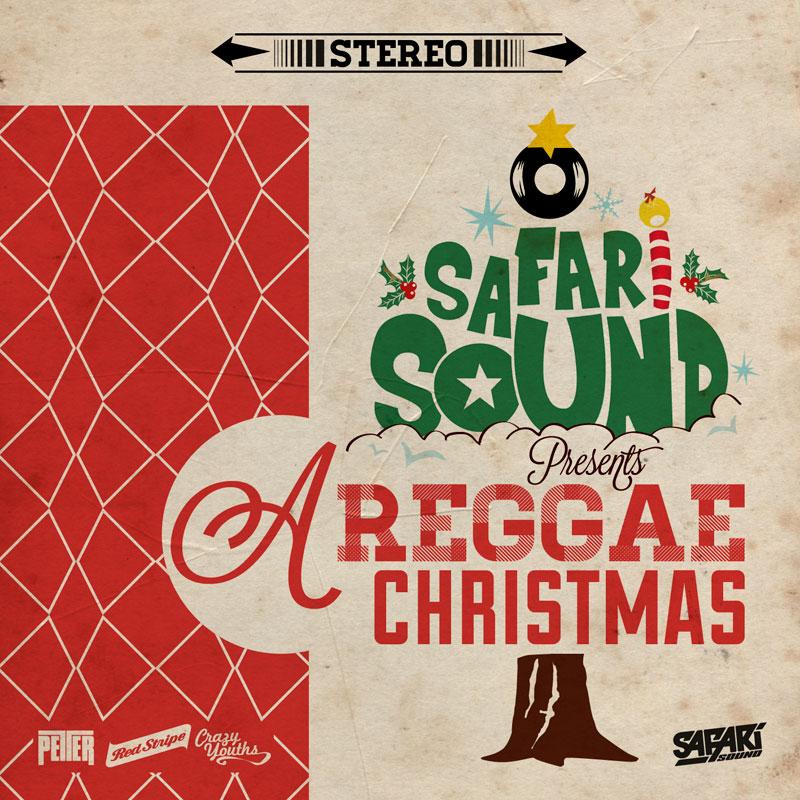 I'm a sucker for Christmas reggae tunes. It's a guilty pleasure of mine that comes to light every holiday season. I'm glad to see that our favorite Swedish soundsystem, Safari Sound, has no shame in the Christmas reggae game too.  Merry Christmas, y'all!
ALLEGEDLY.
Safari Sound, Sweden's baddest soundsystem, can't stop killing the game. First they ring the summer in, and now they won't let it go without a fight. My kind of people.
My question: if you live in a city that gets almost eighteen hours of sun every day at the height of the summer, does it feel like summer never ends? I'm okay with that.
Sigh.
Let's be real. It's Friday. It's hot out. You've just left work. Or you're about to get home. And either way, you're staring a gorgeous weekend square in the face. You need a soundtrack.
Look no further, Safari Sound – Malmo's champion soundsystem – has you covered. DJ Shirkan, one half of the Safari system – just dropped Volume Two of their Kingsize Ballads series, an ongoing collaboration with Swedish magazine Kingsize.
Hosted by Stylo G, the mix stitches together an hour and a quarter of big dancehall and dub tunes. You're going to be hard-pressed to find better musical accompaniment to all the good, bad and ugly that you're about to get up to this weekend.
Download. Roll your windows down. Great success.
KiNGSiZE BALLADS VOL.2 HOSTED BY STYLO G by safarisound
Full 60-strong song tracklist after the jump.
Again with the Swedish soundsystems!
I never suspected that under the shroud of indie pop poster children, Sweden, that most Scandinavian of nations, would have such a bubbling dancehall and reggae scene. Should have know better.
Via the good dudes (are we at internet homie status yet fellas?) over at Safari Sound, aka your favorite Baltic dj crew, comes a mix from another Swedish soundsystem, Stockholm's Trinity Sound.
The mix is massive – clocking in at almost two and a half hours (not men, no Charlie Sheen, no Tiger Blood). It's a good selection, plucking tunes that share a similar synthy-bounced aesthetic, and giving them room to breathe.
Plus, if Safari Sound recommends it, then it's gold as far as I'm concerned.
TRINITY SOUND – TUN UP DI SWAG MIXCD 2011 NEW by dj-flash trinity sound
When last we checked with Safari Sound, Sweden's top soundsystem (to our knowledge – correct me if I'm wrong, Swedes), they had just dropped their Bad People Deya! Move Move Move! mixtape, which made it past Tang's well-primed taste barriers.
I hadn't checked for them in a minute, but decided to drop into their Soundcloud, and lo and behold, the fellows have been on Sweden's Din Gata radio, and have been releasing their monthly shows as cohesive mixtapes. And yes, they maintain that Safari Sound quality that put us up on them in the first place.
Stream and download the most recent show (in two installments, because that's how much they like you), and check below the jump for the full tracklist.
SAFARi DANCEHALL SHOW, FOR DiN GATA 100.6 – 2K11 JAN EDiTiON – PART I by safarisound
SAFARi DANCEHALL SHOW, FOR DiN GATA 100.6 – 2K11 JAN EDiTiON – PART Il by safarisound
It's been a minute since I hit my people up with some dancehall mixtape love, so I figured it's only right that I give you two for the price of one this time (technically it's always free, but you get the point). 
The first mix I got for y'all comes to us from mixtape master Chrissy Murderbot.  Titled Turn-of-the-Century Ragga, this mix – his 45th weekly installment from his My Year of Mixtapes blog - is a hearty helping of some of the best dancehall that the '90s and early '00s had to offer.  60 minutes of classic riddims, no drops and seamless blends – there's no good reason for you not to download this immediately.  Prepare yourself for an hour chock-full of big, big tunes that sound just as bangin today as they did when they first dropped.  Be warned, if you play this at an audible level you better be prepared for a dance party.  It's inevitable.  Peep the tracklist after the jump, and don't forget to hit up Murderbot's blog/mixtape treasure trove for countless hours of mixtape madness.  (A mixtape a week for a whole year! Dang, that guy is crazy…)
For your second serving of dancehall deliciousness, I have for you a brand new mix from a champion sound system that I recently got introduced to over at Discobelle, Safari Sound, out of Malmo, Sweden.  These fellas come correct with it on their latest mixtape, Bad People Deya! Move Move Move!   Defintiely a cut above the rest of that other stuff I've been running into out there as of late, this mix features some high quality riddims and fresh hits from Aidonia, Busy Signal, Baby Cham, Mavado, and then some, plus some seriously heavy dubplate selections.  Big ups to Safari Sound for blessing us with this one.  I can't front though - I had no idea that they were doing their dancehall thing like this in Sweden.  After listening to this, nobody should ever doubt in Sweden's dancehall DJ game again.  As always, the tracklist is after the jump.  Blaow!